Update - 26 February, 2019
Design Challenge is no longer operational. A huge thank you to everyone who was involved with the website, and to the many people who used the service while it was live.
---
Original Post - July 13, 2017
With the help of some friends, I've just launched DesignChallenge.xyz, a collection of design challenges created to test the processes and creativity of any designer.
I created this to scratch my own itch when mentoring somebody earlier this year. I realized I had a bunch of design challenge ideas but nowhere to share them, and it seemed like a few other people had a similar problem whether they were mentors, people hiring designers, or just solo creatives.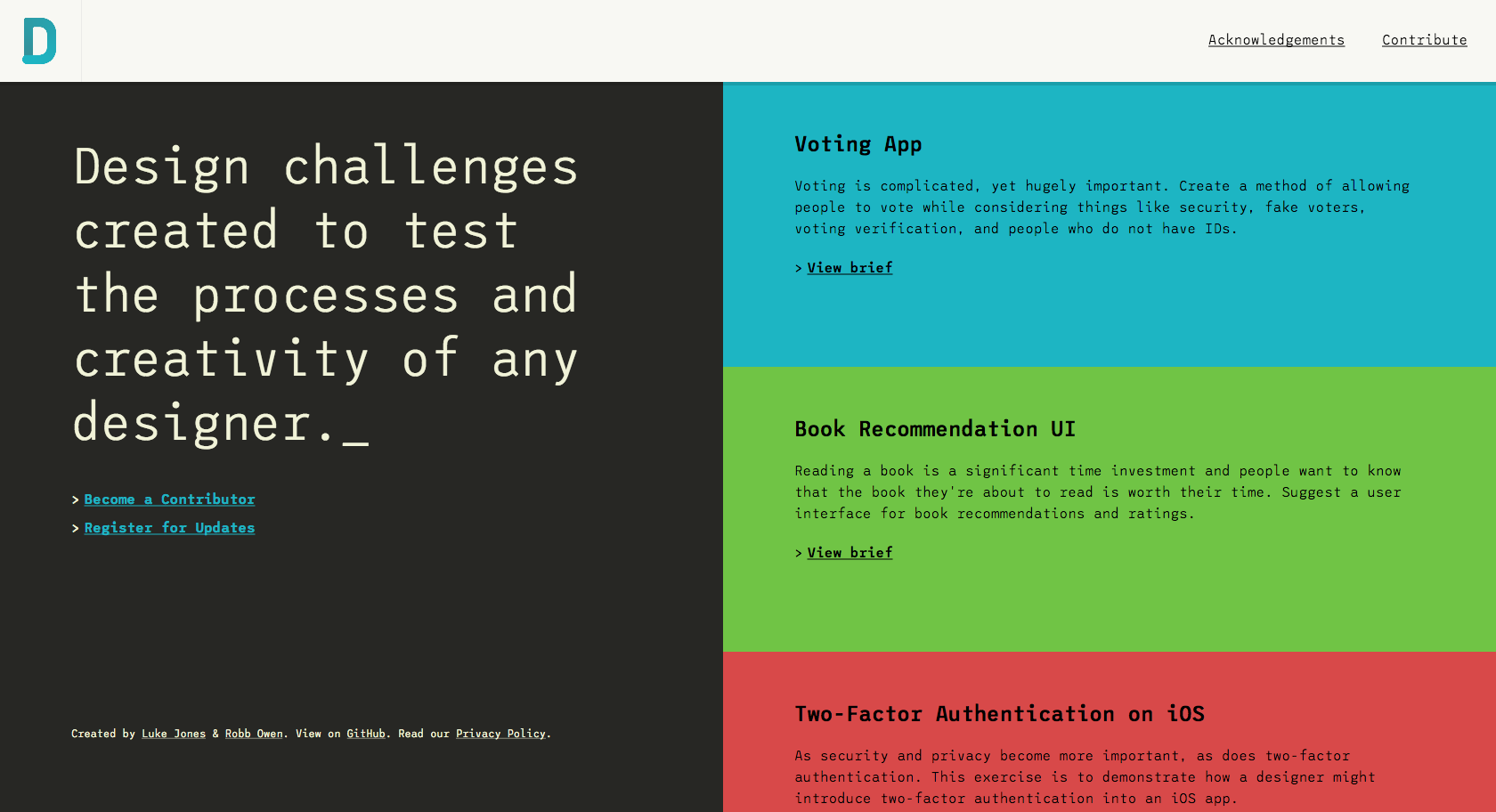 A mentors role is to push their pupil to the limit, critique their work, improve their processes, and help mold them into an even better creative. A recruiter needs to get an understanding of the process, skills, and creativity of a candidate. Finally, a solo designer might want to push themselves to the limit to see what they're capable of.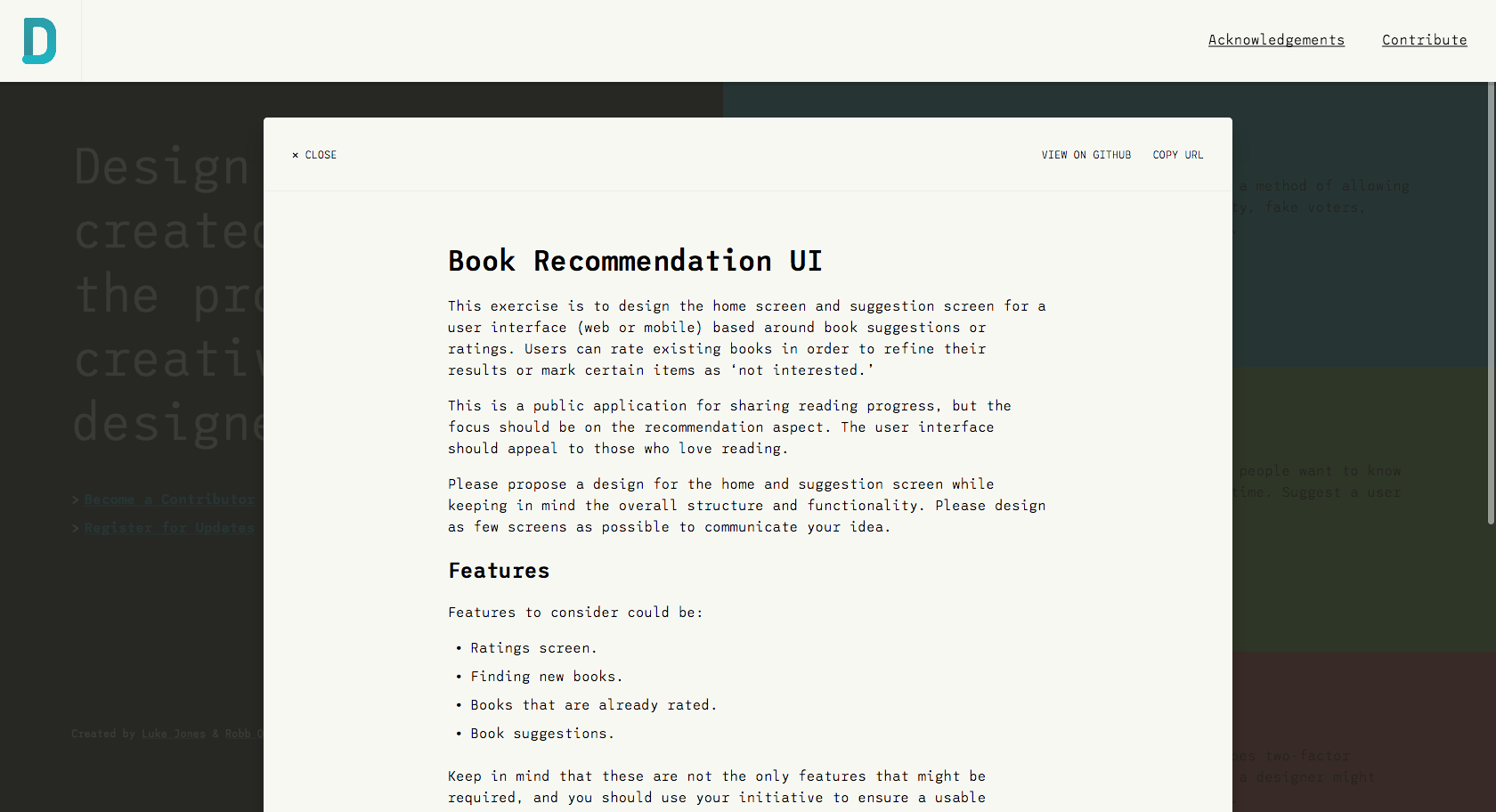 I want the site to become a destination for those three different types of people to find a challenge. They should be quick to access, easy to understand, and available for people to modify and share in any way they want.
Right now, the site is open to anyone on GitHub. You can contribute challenges, share new ideas, let us know about bug fixes, and even get your hands dirty in the nitty gritty of bug fixing.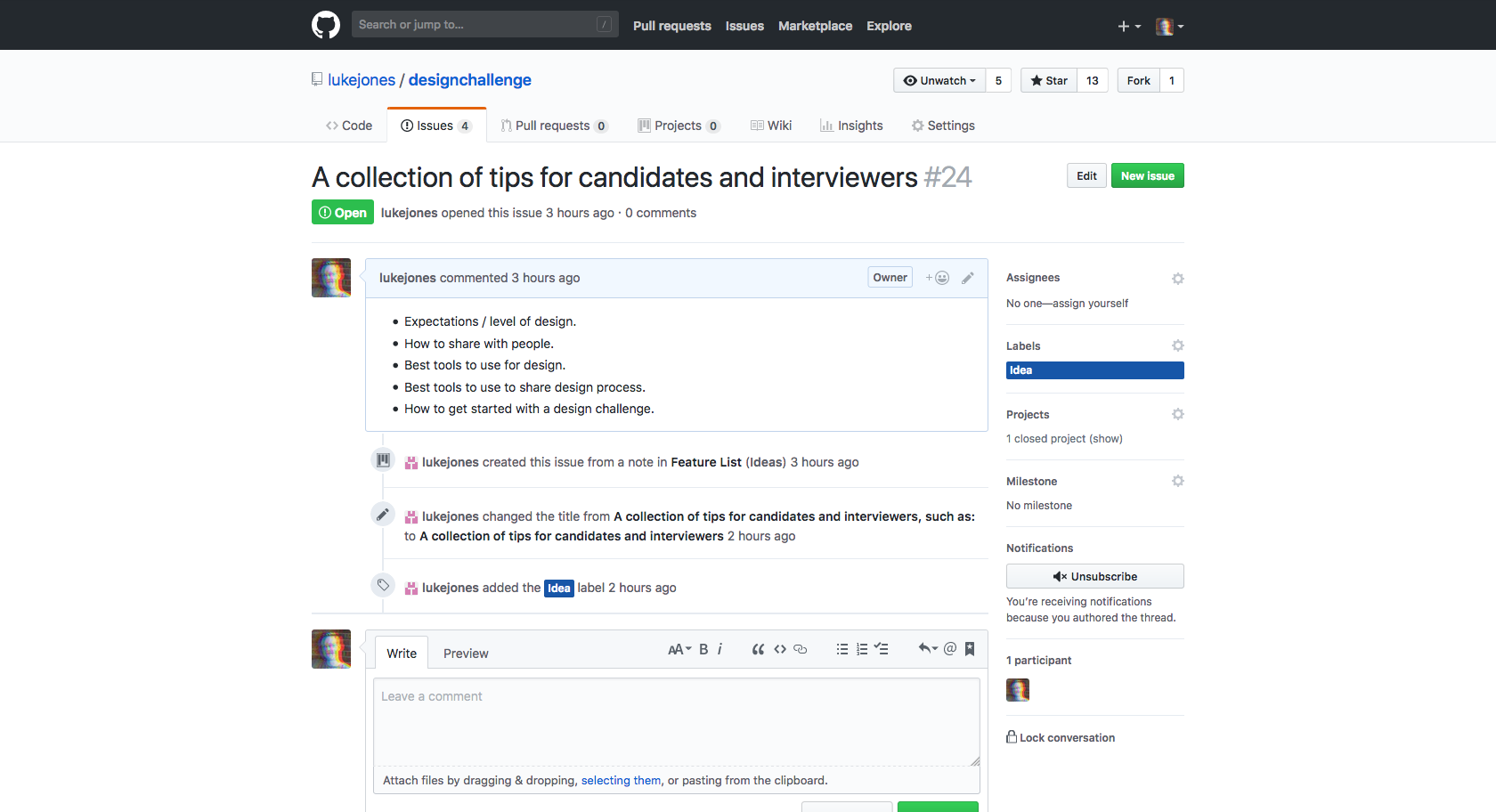 This will never be a closed-off site. I want it to be fast, secure, and accessible, and I want people to feel like they can contribute to the design community. Here's a few ways you can help make this happen:
Share with your friends on Twitter.
Upvote the product on ProductHunt.
Contribute ideas & fixes on GitHub.
Share with the design departments where you work.
If you do one or none of these I'll be a happy person, so thank you for your time and papa bless.